Sold!
Our non-profit flying club has been flying Cessna Skycatchers since June 2011 — we were even a front-page story in AOPA Pilot (read the article!) But the time has come for us to sell N6057U. We're standardizing on non-LSA Cessna aircraft with our fleet of 152s and 172s.
Have a look at our well-maintained plane, and see the details below. To inquire about a purchase, please email skycatcher@michiganflyers.org.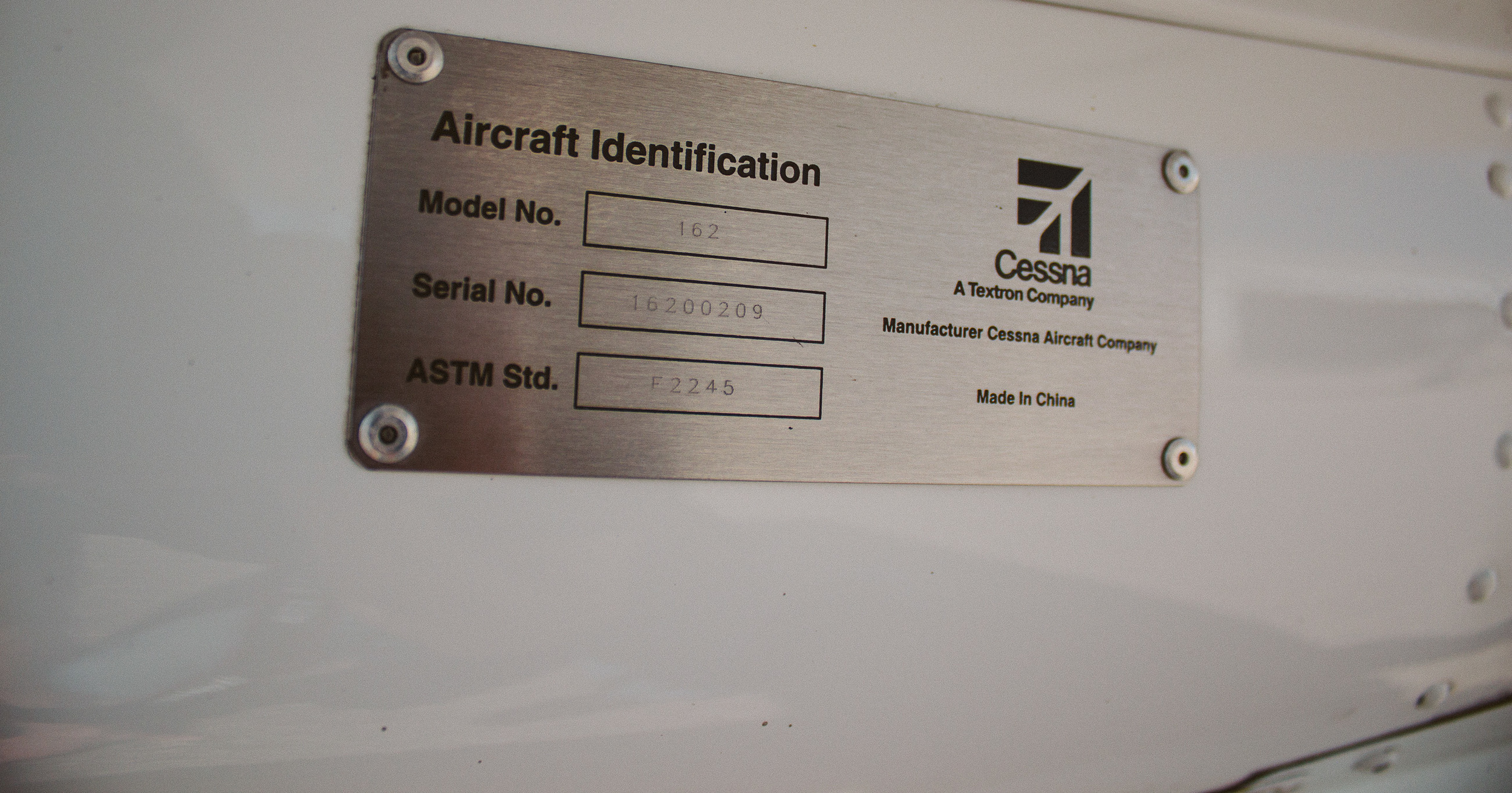 This Skycatcher has been flown by our small flying club in Ann Arbor, Michigan. It has a clean interior with dark grey suede seats. The exterior is in great shape, with Cessna's Candy Apple option.
The Skycatcher, or Cessna 162, is a Light Sport Aircraft (LSA), which is a lightweight aircraft that can be flown under normal Part 91 rules (including night operations), or under newer LSA regulations. Unlike many other LSAs, the Skycatcher is built with conventional aluminum skin, and a carbureted Continental O-200 engine.
It's a terrific airframe for somebody looking for a high power-to-weight ratio, incredible visibility, and a wide cabin. Cessna employed a new control stick design, mounted to the panel, for more knee room — it's a blast to fly. It cruises at 110 KIAS, sipping ~6.5 GPH from its 24-gallon tanks.
This aircraft has always been hangared indoors and has received 100-hour inspections and oil changes. Full maintenance records included.
Engine maintenance was recently completed by G&N Aircraft in accordance with the Continental Motor Overhaul manual after a light prop-strike incident. This includes a new composite McCauley prop, overhauled cylinders and crankshaft.
You can download full-resolution photos here.
The details
503 total airframe hours
503 engine hours
Dual Garmin G300 PFD and MFD
New McCauley composite prop
Cold weather kit, with 120v Tannis heater
Fire extinguisher
Tail tie-down protector
PM3000 intercom
Updated dual door latches
Adjustable Rosen sun visors